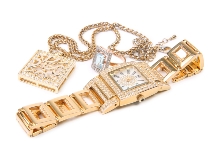 Carnet & Customs Information
Since appreciation for beautiful jewelry and watches knows no boundaries neither should your sales. With an ATA Carnet, The Jeweler's Passport, you can clear customs with sample merchandise import-duty and -tax free to 87+ countries and territories. (See Advisory on diamonds to Israel.)
Benefits of the Jeweler's Passport
Potential customers can see first hand the quality of your merchandise.
Attending or exhibiting at one of the many international jewelry shows is affordable.
Service by Carnet Specialists
Boomerang carnets® has 36 years experience servicing the jewelry industry. We know the standard of service, pricing and security that jewelers demand.
Our experienced Customer Service and Sales Representatives guide you through the carnet application process and make sure the carnet and carnet bond are accurate, competitively priced and delivered timely.
For first-time applicants a Carnet Application Checklist is available to get you started.
Applicants with lengthy lists of merchandise can take advantage of our QuickList service to expedite the entry of items into the General List. If you already have a list of merchandise, this will save you the time of re-entering it into the General List format. Let boomerang carnets do it for you.
Competitive Carnet Bond Rates
Obtaining a competitively priced carnet bond is part of the service at boomerang carnets®. Representing worldwide insurance organization Lloyd's of London, boomerang carnets® has received permission from its underwriters for special pricing for jewelers that qualify.