ATA Carnets and Getting Your Orders Across Borders
Boomerang carnets® recently participated in a webinar with The International Trade Association of Greater Chicago (ITA/GC) on the "Strategic Uses of Carnets to Get Your Orders Across Borders." Richard Paullin, Executive Director, hosted panelists Curt E.H. Wilson, boomerang's President and CEO, and Rachel Pisani, Marketing Strategist, to address how ATA Carnets can expand the global footprint of businesses. ATA Carnets are a unique and flexible international trade tool that can assist businesses, especially in our current climate, looking to increase revenue and brand visibility overseas. Boomerang carnets® has provided excellent customer service, including solutions for a multitude of customers' unique situations, for 30+ years. The case studies presented offered insight into how businesses can benefit from this flexible trade tool, also known as the Merchandise Passport.
Well-known customer, Harley-Davidson, approached boomerang in preparation for their 100-Year Anniversary Open Road Tour, a traveling exhibition of colossal scale with materials that included rare motorcycles, artifacts, and interactive displays valued at $8.5M all moving across the U.S. border into Canada, the first stop on the tour. The exhibition was packed in 50 ft. sealed containers loaded on 55 semi-trailer trucks. Logistics for the undertaking needed expert handling. With any merchandise entering a country under an ATA Carnet, Customs has the authority to inspect the carnet manifest against the items in transit upon arrival at the border. With such a large inventory, boomerang arranged with U.S. and Canadian Customs to have the manifests sent ahead of time so inspections could be planned for the sealed containers before the convoy's arrival. As it turned out, physical inspections, which otherwise would have taken several days to clear Customs, were waived. Boomerang's pre-emptive special arrangement allowed the Customs officials to expedite the clearing process. It took a total of 64 ATA Carnets to cover the exhibition merchandise, saving Harley-Davidson $2.2M in duty and taxes, and valuable time.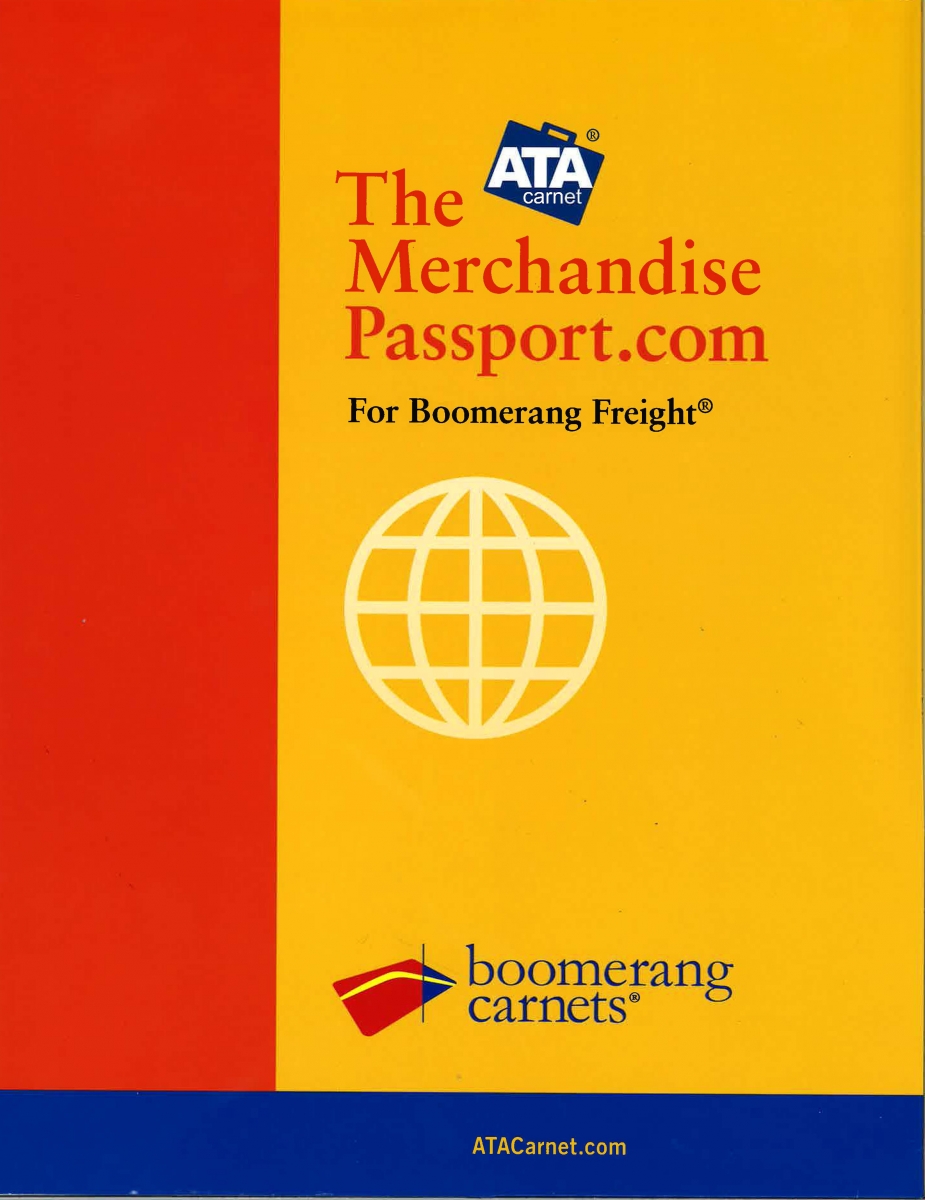 The ATA Carnet is an internationally accepted customs document for the temporary import/export of goods which include commercial samples, professional equipment, and goods for exhibitions and fairs. The carnet provides significant savings of import-duty and -tax. Its uses are many and varied. Also known as "the merchandise passport" or "the passport for goods," they can be applied to the unique needs of your business. The ATA Carnet is applicable to many different industries. Whether you are a manufacturer of machinery, drone designer, medical device company, film production company, or a stable needing to get a racehorse into a foreign country to compete and home again—Boomerang carnets® is here to help. Call us at our Carnet HelpLine® 1(800)ATA-2900 | 1(800)282-2900 if you have any questions or if you see an ATA Carnet in your future. We have the experience and knowhow to adapt to whatever your needs might be and are always willing to go the extra mile.