World Boomerang Championships 2022
Wednesday, October 19, 2022
The World Boomerang Championships 2022 were held in Bourdeaux, France from August 15th through the 25th gathering the best throwers in the world for 11 days of intense boomerang competitions. Present were twelve teams representing twelve countries that included France, U.S.A., Australia, Brazil, Japan, Indonesia, Spain, Great Britain, India, Switzerland, Germany, and Colombia.
The schedule consisted of team competitions, individual competitions, and long-distance competitions that took place on the grounds of Parc De Moulerens Gradignan.
The USA Radline team placed 1st in the team competitions and the USA Vintage Rad placed 4th. Congratulations to both U.S. Teams!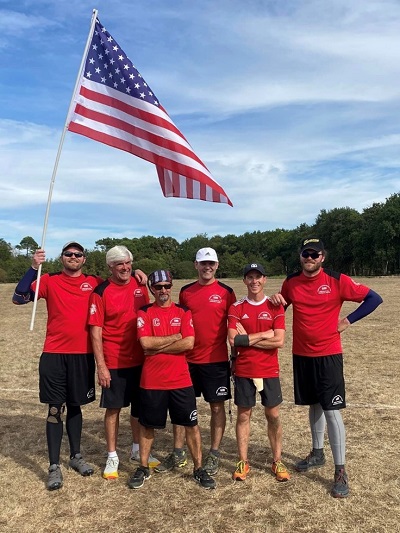 2022 World Championships, Bordeaux, France Team USA #1- Radline Team members: Dan Bower, Will Gix, Kenny Barr, Jason Smucker, Logan Broadbent, Richard Bower. You may already be familiar with Logan Broadbent, who competed for five seasons, as the Boomerang Ninja, on NBC's hit TV show American Ninja Warrior.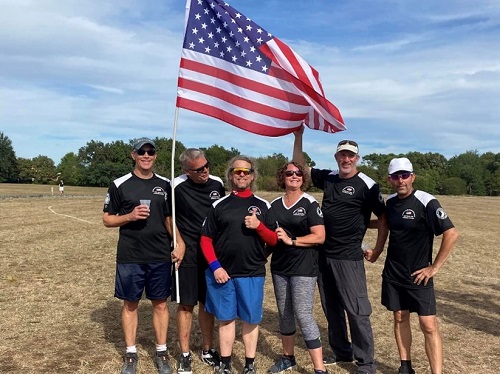 USA Vintage Rad placed 4th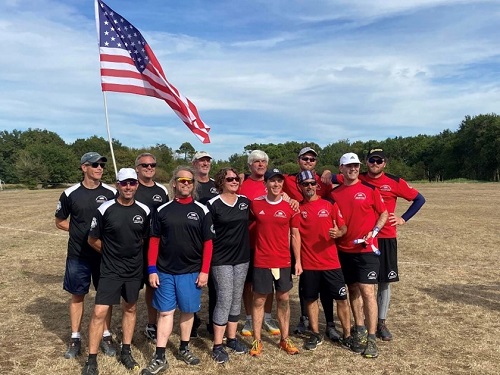 USA Radline and USA Vintage Rad together for a group shot
Congratulations to all!