U.S. School Marching Bands in London's New Year's Day Parade
ATA Carnets Add Savings and Security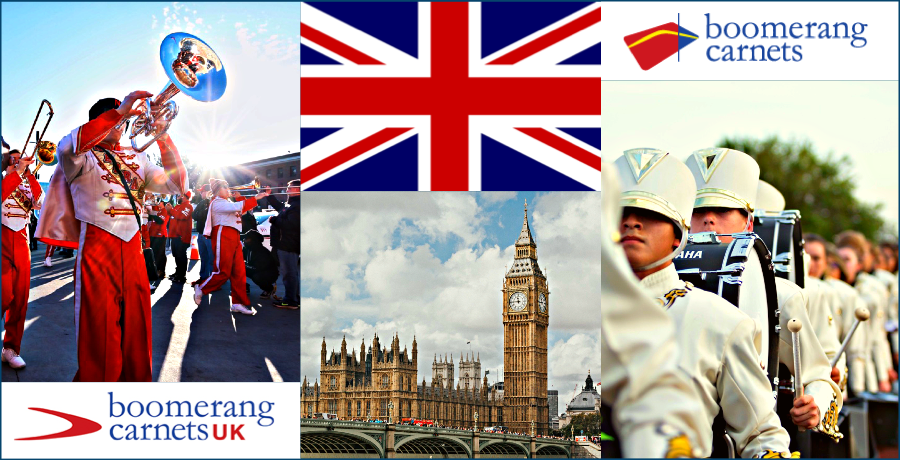 You're sixteen, you play in your high school marching band, you've never been outside the U.S. or even on an airplane, and your local high school has been asked to perform in the prestigious London's New Year's Day Parade (LNYDP) in ENGLAND. It's an exciting adventure to be sure! Kicking off at 12 Noon on the first of January, the two-mile parade route (3.2 km) weaves through the heart of London covering Piccadilly, Regents Street St James's, Pall Mall, Trafalgar Square and Whitehall. LNYDP attracts over 10,000 participants from across the U.S., U.K., Europe, and beyond with a street audience of 500,000 and a worldwide television viewership in the millions. At boomerang carnets®, it has become a yearly tradition to issue ATA Carnets to the U.S. high school marching bands and a few colleges invited to participate in LNYDP and we realize how important it is for the many talented young musicians to represent their schools in this renowned event. Boomerang issues ATA Carnets that allow significant savings and security when crossing borders and clearing Customs with musical instruments. That makes this important adventure possible for budget-conscious high school and college marching bands.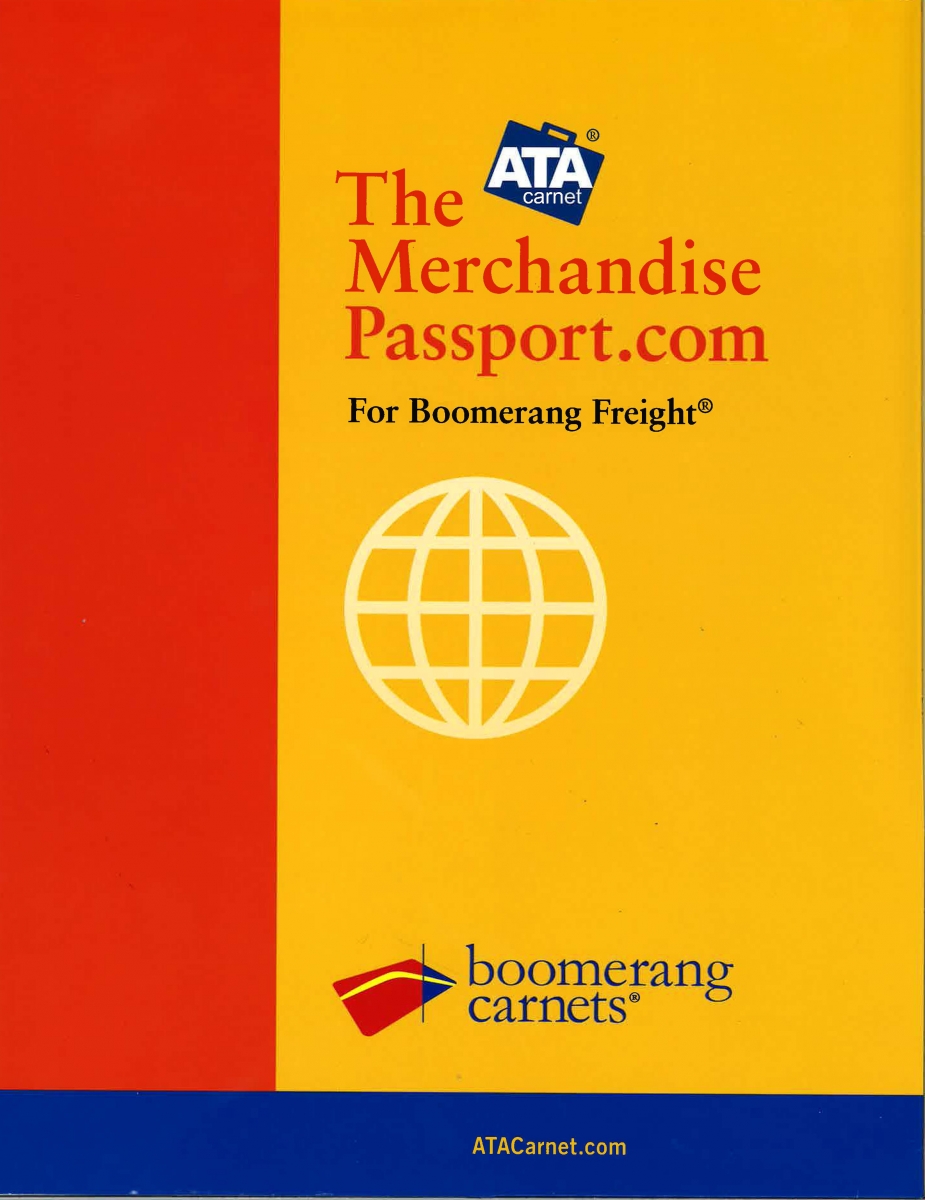 The ATA Carnet is an internationally accepted customs document for temporarily exporting merchandise, goods, commercial samples, or professional equipment and allows cross-border movement of goods import-duty and -tax free into any of the 87+ carnet countries and territories for up to a year. The ATA Carnet is also known as the Merchandise Passport for boomerang freight®. For school marching bands that means hundreds of uniforms, instruments and gear, administrative equipment, banners, batons, the many shakos (which are the uniquely adorned plumed hats), marching boots, and more. The ATA Carnet is a unified international trade tool that affordably enables all-sized businesses and organizations to begin expansion into international markets with their goods and services. Businesses can travel to multiple countries, multiple times, import-duty, and -tax free during the carnet's validity period of up to a year. For our high school and college bands, it means they can participate in international cultural exchanges for a year and gain valuable experience and exposure that enriches audiences and band members alike.
Boomerang's Experts

Kiel Ursin, one of Boomerang's Carnet Specialists, handled issuing ATA Carnets for all the participating school marching bands this year as he has done in years past. "There are high school and college bands that go to London for this annual New Year's parade every year, " Kiel said, "and 2023 marked the return in its full glory after a long two-year hiatus. This is every band's first time back since COVID. It's great that they are back!" Boomerang carnets' main office has been based in Barrington, Illinois for over 35 years and Kiel, who hails from a nearby suburb, was happy to see Barrington High School and other Illinois high schools participating this year. "I felt especially proud," Kiel said.
The complexity of coordinating 27 ATA Carnets simultaneously for this one event was daunting, but Kiel was more than up for the challenge. The General List is a major component of every carnet. It is a list of items being exported temporarily that will, because of the ATA Carnet, avoid the import-duty, -taxes, and -fees normally charged upon entry into a country. With an average of 30-50 members per band the General Lists were extensive, each with: 30-50 musical instruments plus gear, uniforms, shakos, marching boots, banners, batons and more that would be charged import-duty, -fees, and -taxes without a Carnet. Kiel's deft handling of all 27 ATA Carnets on a short deadline was completed with his usual precision and calm. "It's cool. It's fun!" Kiel said.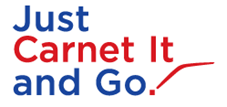 The ATA Carnet is a flexible trade tool that can grow businesses and make international cultural exchange affordable and secure. Boomerang's Carnet Specialists offer expert customer service. We are here to assist you 24/7, just call the Carnet HelpLine® 1-800-ATA-2900 |1-800-282-2900 or email us. Also, if you want to ship by cargo, Boomerang has freight forwarder partners who can deliver your carnet to you, as well as handle your freight.
For ATA Carnet news and updates subscribe to our eNewsletter: Exportise