Let the Music Begin! Midwinter Managers Meeting in NYC 2023
Friday, February 10, 2023
Boomerang Carnets and the League of American Orchestras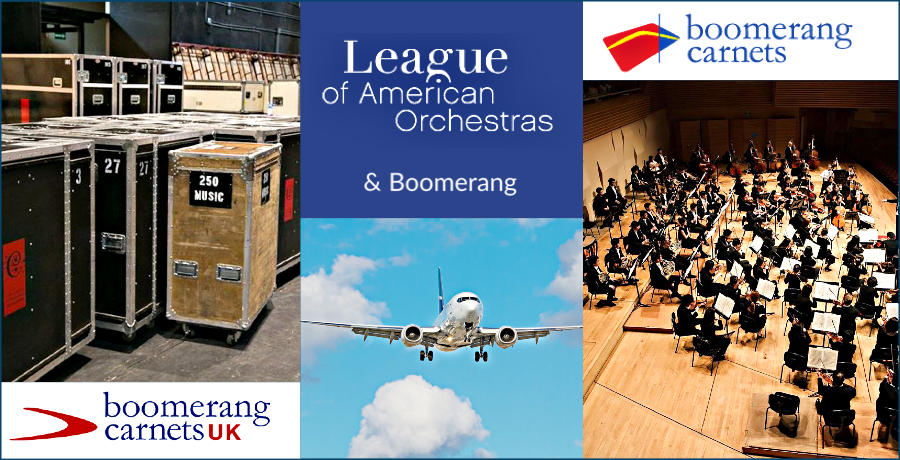 Boomerang carnets® recently attended and sponsored the League of American Orchestras' Midwinter Managers Meeting held in New York City on Sunday and Monday, January 29-30. The highly anticipated annual event is an opportunity for executive directors and youth orchestra administrators to connect and exchange ideas at the beginning of every new year.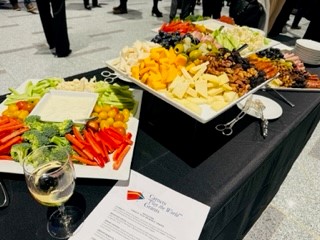 Our 20-year relationship with the League is one we cherish. As a longstanding Sponsor we were incredibly happy to be back in person at this event. The first day session took place in the newly renovated David Geffen Hall at Lincoln Center for the Performing Arts. The excitement in the air was palpable. The agenda included a panel discussion on audience development, as well as an exclusive tour of the venue showcasing the hall's new audience experience enhancements, and Reception.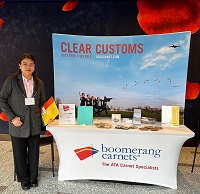 Boomerang traditionally Sponsors the Reception to the Midwinter Meeting and we continued to do so this year. It was a pleasure to welcome old friends and meet new colleagues in person. Anva Nuguid, Marketing Coordinator for Boomerang, was on-site to greet, meet, and represent Boomerang. Sponsoring the Midwinter Meeting is one way we have supported the League over our decades-long partnership, but our history together includes offering programs to service the international touring needs of orchestras.
In 2002, we worked with the League to initiate the Carnets "Play the World" ATA Carnet program for orchestras and musicians touring internationally. The program minimizes the major financial obstacle individual musicians previously encountered when pursuing itineraries outside their orchestra's schedule when on tour and still support U.S. orchestras as they travel the world on tour.
In 2010, we began offering Grants to cover registration costs to the Midwinter Managers Meeting, as well as to the League's National Conference. Thirty-seven grants have been awarded totaling over $20,000. Have you heard about the Carnets "Play the World" Grants? For more information and to download the 2023 application, click HERE.

A Tradition Continues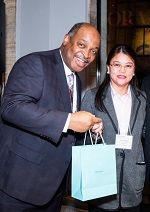 Our annual Boomerang Tiffany & Co. Raffle prize this year was a beautiful Tiffany T-clip Pen, and the lucky winner was Robert A. Reed, Executive Director of Madison Symphony Orchestra. Congratulations, Robert!
We thank Simon Woods, President and CEO of the League of American Orchestras, Stephen Alter, Director of Conferences and Business Engagement at the League, and the talented Team at the League who made this event so special.
Boomerang has been in business a long time and have been assisting symphony orchestras with their international touring for many years. 2022 marked our 35th anniversary of being in business! Take a look at our animated, short video. Boomerang Celebrates 35th Anniversary: 1987 - 2022 | ATA Carnet
The ATA Carnet is an internationally accepted customs document for temporarily exported merchandise or goods. It allows cross border movement of those goods import-duty and -tax free into 87+ carnet countries and territories for up to a year. The ATA Carnet is known as the Merchandise Passport for boomerang freight® and ideal for professional equipment, goods, or commercial samples moving in and out of countries. ATA Carnets make international orchestra tours affordable and secure.
If you would like to know more about ATA Carnets for your business, organization, orchestra, small musical group, or for yourself, call us. Boomerang's Carnet Specialists can answer any questions you may have. We are here to assist you 24/7, just call the Carnet Helpline® 1-800-ATA-2900 |1-800-282-2900 or email us. Also, if you want to ship by cargo, Boomerang has freight forwarder partners who can deliver your carnet to you, as well as handle your freight. Ask about our Boomerang Freight Solutions® when you call or email us.
For ATA Carnet news and updates subscribe to our eNewsletter: Exportise