Kenya Expresses Interest in Joining the ATA Carnet System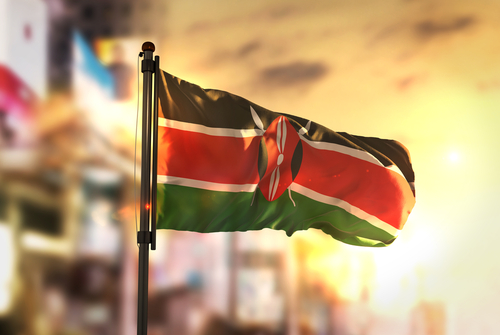 Kenyan news publication, The Star, has reported that the Kenya National Chamber of Industry and Commerce (KNCIC) is working with the Dubai Chamber to join the ATA Carnet system. "To start with, we are working on the establishment of the ATA Carnet system in Kenya which shall expose members to international export standard and international markets through the chamber network, give temporary duty free admission of goods in any given country as the ATA Carnet does, Issuance of ATA Carnet for ease of access for small traders to attend expos and have their goods tax exempt," wrote columnist Richard Ngatia in an article focused on demonetization of the Kenyan shilling. The KNCIC has a commitment to strengthening trade between Kenya and its trade partners. Access to the ATA Carnet system would give Kenyan businesses easier and cheaper access to international markets.
A Carnet or ATA Carnet (pronounced kar-nay) is an international customs and temporary export-import document. It is used to clear customs in 87 countries and territories without paying duties and import taxes on merchandise that will be re-exported within 12 months. Carnets are also known as Merchandise Passports or Passports for Goods. "What is a Carnet?" Video
Leslie August, COO of boomerang carnets visited Kenya in Oct of 2018 and encouraged participation by Kenya in the ATA Carnet system. Through the Organization of Women in International Trade in Nairobi, Ms. August advocated for ATA Carnets since the ability to cross borders with commercials samples and professional equipment would support entrepreneurs in expanding within Africa and beyond.
When Kenya joins the system they will become the 10th African country to participate including Morocco, Cote d'Ivoire, South Africa, Lesotho, Madagascar, Namibia, Senegal, Swaziland, Algeria and Botswana.