International Balloon Flights and Competitions
Use Boomerang Carnets - Your ATA Carnet Specialists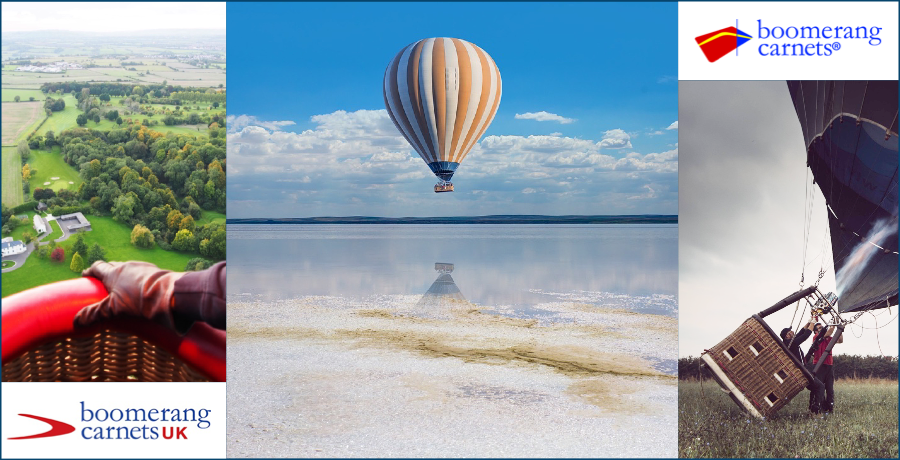 Ballooning is a global passion that unites enthusiasts and participants from around the world. In 2023, international hot air and gas balloon rallies, fiestas, and competitions took place in various countries, including the United States, the United Kingdom, Austria, Canada, Australia, New Zealand, Spain, Greece, Morocco, Madagascar, Romania, Algeria, Germany, and more. Competitive ballooning challenges pilots' skills in speed, distance, and navigational precision. These international competitions and exhibitions require the essential equipment for the sport, including the balloon itself, known as the envelope, a fuel system, and a basket to hold the pilot and crew.
An equally essential element in international balloon competitions and challenges is the ATA Carnet. Boomerang carnets® has the expertise required to meet the unique needs of ballooning enthusiasts and professional teams alike.
Testimonial from Jeff Haliczer, Pilot/Owner of Empty Pockets Balloon Team, Off the Wall Balloon, and boomerang carnets customer: "If the opportunity arises to attend another foreign balloon event, I will be in touch. The service I received last year was 'first class,' and I am confident it will be even smoother the next time I travel abroad. Enjoy the day, the journey, and stay safe."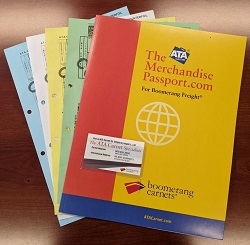 The ATA Carnet is an internationally accepted customs document for temporarily exported merchandise or goods. It allows cross border movement of those goods import-duty and -tax free into 87+ carnet countries and territories for up to a year. The ATA Carnet is known as the Merchandise Passport for boomerang freight® and ideal for Commercial Samples, Professional Equipment, and Goods for Display at Trade Fairs and Exhibitions. At the end of the year, all the items listed on the carnet return to the country of origin, thus the term boomerang freight. Utilizing ATA Carnets for sports equipment and gear is one of the most expedient and economical ways to compete and participate in international events. The benefits ATA Carnets provide are available to individuals transporting their balloons and equipment to international rallies or competitions, as well as to professional teams.
Albert "Bert" Padelt, recently inducted into the U.S. Ballooning Hall of Fame in 2021, is preparing to fulfill a lifelong dream — crossing the Atlantic Ocean in an open-air basket hydrogen balloon. He and his two co-pilots will be the first to cross the Atlantic in a hydrogen gas balloon and, when completed, could set a record for the longest distance ever covered by the aircraft. Closely monitoring weather conditions to optimize safety and success is essential. Their route will take them from Maine in the United States, over Newfoundland in Canada, across the Atlantic Ocean, then over the waters of Ireland and Scotland before entering the European Union to land. The balloon, weighing 1,000 lbs. and boasting a 90,000 cubic foot capacity, was meticulously built by Mr. Padelt. It is equipped with a basket, trail rope, sandbags, radios, avionics, and a required aircraft transponder. The estimated duration of their journey is four to five days.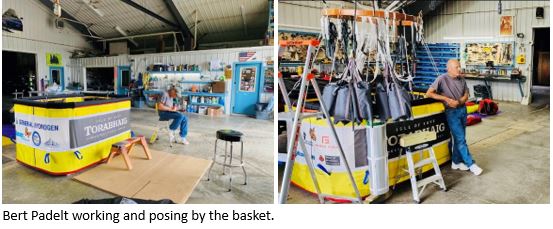 Joan Padelt, Bert's wife, and business partner, reached out to boomerang carnets to secure an ATA Carnet and shared her experience: "A friend who has previously shipped balloon equipment to and from the EU suggested I obtain an ATA Carnet to simplify the shipping process back to the U.S. After researching carnets online, I came across Boomerang. I must say that Marge (Marge Walsh, Carnet Specialist) made the entire process straightforward and not at all complicated. I greatly appreciate her help!!! It was my first time using a carnet."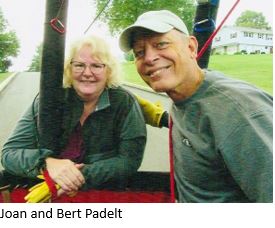 "As for my feelings about this project... I know Bert has always aspired to make this flight. He has enabled others' dreams of record flights by building their balloons, ensuring safe launches, and facilitating communication through the command center. I have great confidence in the equipment we've built, Bert's decision-making abilities, the weather forecasters involved, and the team assembled in the command center to ensure a successful flight."
The highly anticipated launch of this historic flight was initially scheduled for September 1st. Unfortunately, as relayed by Joan Padelt, we have received news that the flight has been postponed until next summer due to weather-related factors. This announcement reached us earlier today via an email from Joan, and Marge Walsh, our dedicated Carnet Specialist at Boomerang, is already in contact with her to facilitate the necessary adjustments.
It's worth noting that our ATA Carnet is valid for a year, so this delay will not pose any logistical challenges. We remain eagerly enthusiastic about the upcoming launch next summer.
Call boomerang carnets
If you have questions about ATA Carnets and the many benefits they offer, call us. Boomerang's Carnet Specialists offer expert customer service and are here to assist you 24/7. Call the Carnet HelpLine® 1-800-ATA-2900 |1-800-282-2900 or email us. If you want to ship your goods as cargo, Boomerang has freight forwarder partners who can deliver your carnet to you, as well as handle your freight. Ask about our new service, Boomerang Freight Solutions when you call or email us.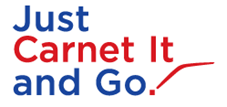 For ATA Carnet news and updates subscribe to our eNewsletter: Exportise.
It matters where you get your carnet.