India Expands Acceptance of ATA Carnets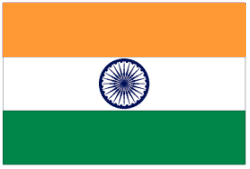 It is now easier for businesses to get into India using an ATA Carnet than it has been since 1990. Indian customs has expanded the scope of what it will accept under carnet to include private exhibitions, fairs, meetings, demonstrations, similar show or display. The emphasis is on private since, until now, only goods and equipment entering temporarily for government-approved events would be allowed to use an ATA Carnet. India Advisory.
Dr. A. Didar Singh, Secretary General of the Indian National Guaranteeing Association for ATA Carnets, FICCI, said, "The expansion of scope of ATA Carnet System is one of the various initiatives by FICCI and the Government to encourage greater usage of the ATA Carnet and smooth functioning of the system in India. It will contribute effectively to the government's ambitious programme of 'Ease of doing business – Make in India' and lead to increase benefits of the Indian and foreign businessmen in a big way." It was also noted that this initiative will support small and medium sized businesses to grow and expand nationally and internationally.
The expanded scope of ATA Carnet acceptance was done via an amendment to Notification No.157/90-Customs dated 28th March 1990. The amendment is Notification No.58/2016-Customs dated 5th October 2016.
As with all changes within an ATA Carnet country, implementation often lags behind adoption. For U.S. companies planning to use an ATA Carnet for a private event in India, it is advised to consult with a Carnet Specialist prior to traveling or shipping to India. They can provide country-specific information to ease the customs clearance under the new rules.
As always, the Boomerang® Carnet HelpLine® can be a resource for additional information as well: 800.ATA.2900.