Boomerang Talks ATA Carnets for International Trade Show Exhibiting
Trade Week in Grand Rapids with Boomerang Carnets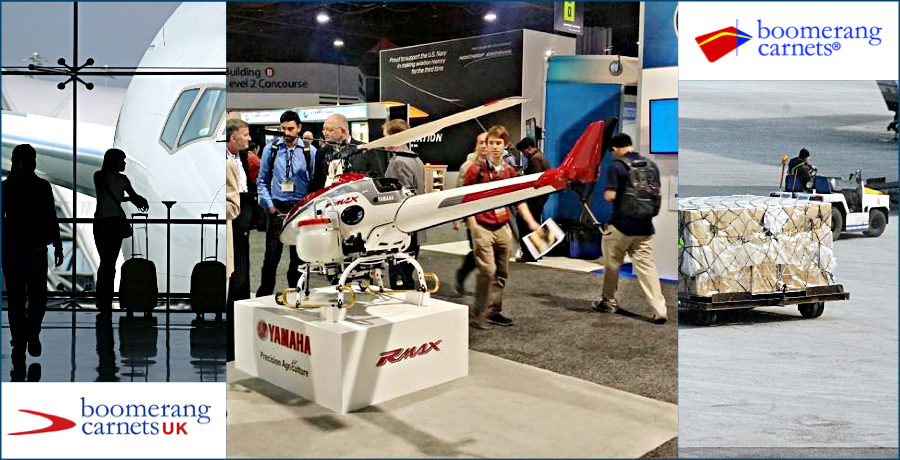 Boomerang carnets® took part in Michigan World Trade Week's 37th International Business Conference "World Economic Update" held May 3rd in Grand Rapids, Michigan. It was sponsored and organized by the U.S. Commercial Service (USCS) and Grand Valley State University's Van Andel Global Trade Center (VAGTC). Their mission is to provide "insights into economic indicators and global events that may impact global strategies for 2023 and beyond."

ATA Carnets & International Trade Show Exhibiting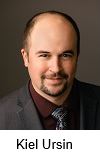 Boomerang carnets' Kiel Ursin, Carnet Specialist, appeared with a panel of experts to discuss "Preparing for Trade Shows and International Visits." Kiel's knowledge in ATA Carnet usage, carnet countries, as well as foreign and domestic customs services can apply to virtually any industry. His expertise comes from 7 years at Boomerang where he has become well versed in the benefits of using carnets for boomerang freight®. ATA Carnets were designed for the purpose of facilitating international trade show exhibiting, which makes them the perfect temporary export document for it.
The ATA Carnet is an internationally accepted customs document for temporarily exported merchandise or goods. It allows cross border movement of those goods import-duty and -tax free into 87+ carnet countries and territories for up to a year. At the end of the year, all the items listed on the carnet return to the U.S., thus the term boomerang freight. The ATA Carnet is known as the Merchandise Passport for boomerang freight and ideal for Commercial Samples, Professional Equipment, and Goods for Display at Trade Fairs and Exhibitions. ATA Carnet use for international trade show exhibiting is one of the most expedient and economical ways to grow your business in international markets.

International Trade Show Exhibiting = Business Growth
Trade Shows are back as in-person events. Exhibiting at an international trade show can play a vital role in growing your business. Exhibitor magazine lists 4,500 Trade Shows scheduled throughout the world this year alone. Trade Shows enable face-to-face interaction that can lead to lucrative contracts. ATA Carnets allow international trade show exhibitors to save money by avoiding import-duty and -tax on exhibit booths, demo equipment, and any merchandise for display. Carnet use makes exhibiting at an international trade show affordable and easy. Its benefits can be utilized by SMEs, Individuals, and Corporations to equal advantage.
Special thanks to Kendra Kuo, USCS-Grand Rapids Office Director, and Chair of the Planning Committee and to organizers and staff at USCS and VAGTC for the special invitation to this noteworthy event. Thanks also to the panelists and participants for your interest in boomerang carnets.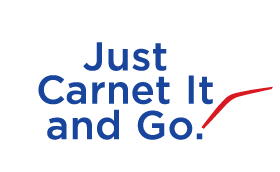 If you have questions about ATA Carnets and the many benefits they offer, call us. Boomerang's Carnet Specialists offer expert customer service and are here to assist you 24/7. Call the Carnet HelpLine® 1-800-ATA-2900 |1-800-282-2900 or email us. If you want to ship your goods as cargo, Boomerang has freight forwarder partners who can deliver your carnet to you, as well as handle your freight. Ask about our new service, Boomerang Freight Solutions® when you call or email.
For ATA Carnet news and updates subscribe to our eNewsletter: Exportise.

Register for an account now.