ATA Carnets and International Trade Show Exhibiting, 1 of 4
Use boomerang carnets for your goods & equipment passport.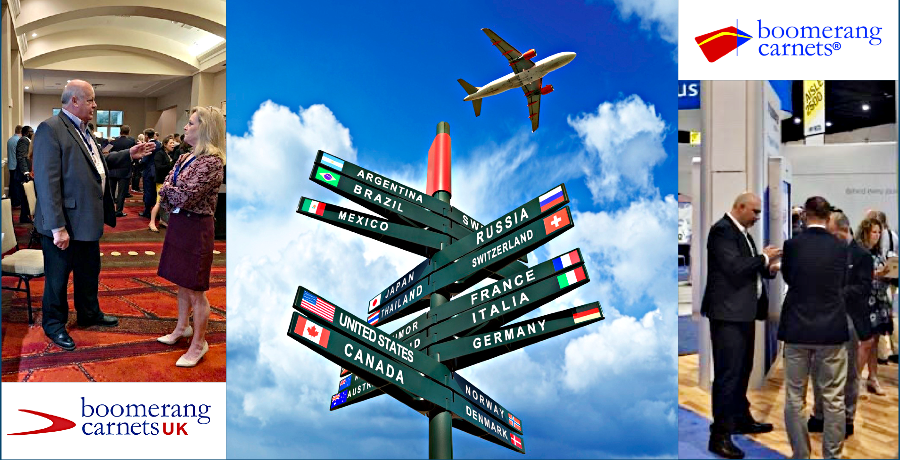 Boomerang carnets® teamed up with Jean Lin, Center Program Manager of the Small Business Development Center (SBDC) at the College of DuPage for a webinar, "International Trade Show Exhibiting." Four experts shared their knowledge and experience about international marketing through international trade show exhibiting. Exhibiting goods and services at trade shows enable face-to-face interaction that can lead to lucrative contracts in new international markets. The webinar covered: 1. Marketing, 2. Movement of Equipment, 3. Method to Save Money and manage costs using the ATA Carnet for display booths, samples, and equipment, and 4. Monetary Government Incentives. This is the first of four posts summarizing key points of each aspect of the webinar. First, International Trade Show Marketing to grow your business.

International Trade Shows Differ from Country to Country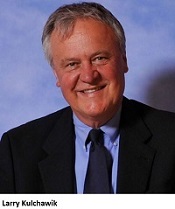 Larry Kulchawik, Trade Show Consultant, with 50 years of experience in the industry, assists companies with effective trade show marketing. He spent the last 20 years exclusively with international trade show marketing. He is the author of Trade Shows from One Country to the Next, that covers the differences when planning to exhibit in 45 countries. "Effective communication is key. Presenting your products and services internationally requires a recalculation of your thinking and marketing approach at global trade shows. Being aware of the differences in different countries and respecting them is key," he said. "Differences do not need to be liked; they need to be respected. Find out what those differences are."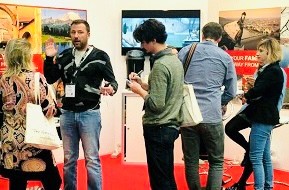 The power of live person-to-person contact at meetings, events, and trade shows is EMOTION. Trade shows are back as in-person events. "There is an element of emotion with face-to-face contact with people. It establishes trust and people like doing business with people that they like and trust," Kulchawik said. "There is no substitute for it. Trade shows generate new sales. There is a tremendous ROI for companies if they do trade shows properly."
Address all the pieces to plan for a trade show:
Selecting a booth space

Exhibit design

Preshow promotion

Staff-Travel and Housing

Show site services- Labor, electric, etc.

Shipping exhibit, product, literature
When planning to exhibit abroad, DO IT RIGHT and manage costs:
Awareness of exhibiting differences

Exhibit design that works in the region

Exhibit design-from home or abroad?

Partner with a regional expert

Shipping exhibit, product, literature
Use an ATA Carnet to manage costs for shipping your exhibit, samples, and equipment. ATA Carnets also manage costs with a multi-show program to multiple countries.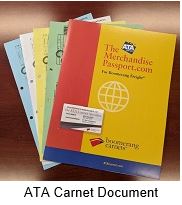 The ATA Carnet is an internationally accepted customs document for temporarily exported merchandise or goods. It allows cross border movement of those goods import-duty and -tax free into 87+ carnet countries and territories for up to a year. The ATA Carnet is known as the Merchandise Passport for boomerang freight® and ideal for Commercial Samples, Professional Equipment, and Goods for Display at Trade Fairs and Exhibitions. At the end of the year, all the items listed on the carnet return to the U.S., thus the term boomerang freight. ATA Carnet use for international trade show exhibiting is one of the most expedient and economical ways to grow your business in international markets. Its benefits can be utilized by SMEs, Individuals, and Corporations to equal advantage.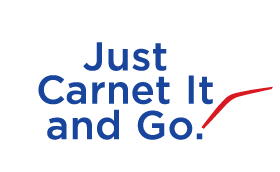 If you have questions about ATA Carnets and the many benefits they offer, call us. Boomerang's Carnet Specialists offer expert customer service and are here to assist you 24/7. Call the Carnet HelpLine® 1-800-ATA-2900 |1-800-282-2900 or email us. If you want to ship your goods as cargo, Boomerang has freight forwarder partners who can deliver your carnet to you, as well as handle your freight. Ask about our new service, Boomerang Freight Solutions® when you call or email us.
For ATA Carnet news and updates subscribe to our eNewsletter: Exportise.

Register for an account now.