ATA Carnet Myths, Mysteries and Misunderstandings Debunked, Unraveled and Explained – 9 of 10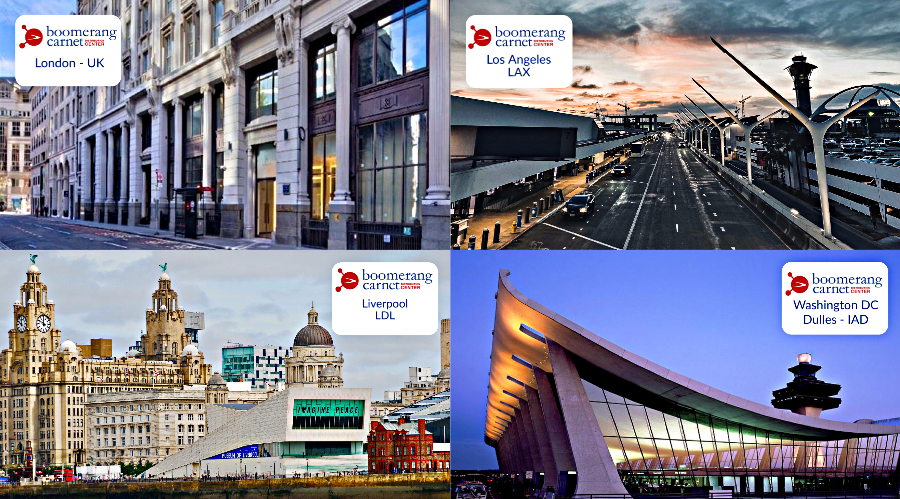 "ATA Carnets are difficult to obtain."

FALSE: ATA Carnets are easy to obtain throughout the U.S. and U.K. from one of the many Boomerang Carnet Distribution Centers (BCDC). Our BCDCs are located in key spots throughout the U.S. and U.K., providing convenient Same Day Carnet Service to our customers. If you would like to avoid expedited delivery costs or need to pick up your carnet on the way to the airport, our distribution centers are at the ready.
As a service company, boomerang carnets® provides ATA Carnets which are a uniform, internationally accepted customs document that allow for cross border movement of goods while avoiding import-duty and -tax. ATA Carnets, commonly referred to as the Merchandise Passport, are a flexible international trade tool and can be valid for up to a year.
Our boomerang carnet distribution centers are one aspect of The Boomerang Benefit. You can find out more about the Boomerang customer experience when you call or email us or from customers at Trustpilot Reviews | Read Customer Service Reviews.
Boomerang carnets offers affordable Same Day Carnet Service in Chicago, New York City, Newark, Dallas, Los Angeles, Miami and U.K. locations. ATA Carnets can also be shipped by overnight service to anywhere in the U.S.



Boomerang's Carnet Specialists offer expert customer service. We are here to assist you 24/7, just call the Carnet HelpLine® 1-800-ATA-2900 |1-800-282-2900 or email us. Also, if you want to ship by cargo, Boomerang has freight forwarder partners who can deliver your carnet to you, as well as handle your freight. Ask about our Boomerang Freight® Solutions service when you call or email us.
For ATA Carnet news and updates subscribe to our eNewsletter: Exportise