International Sail Racing with Boomerang Carnets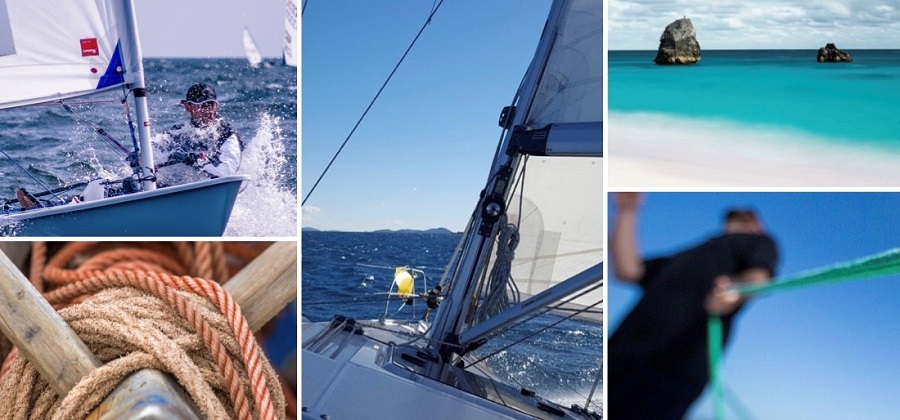 Sailboat races take place throughout the world from Oyster Bay New York to the French Grand Prix in Cannes. The SailGP Championship, one of the more unique competitions, will start its second season in Bermuda this April in a year-long series of races around the world. Their Season 2 features eight global events from April 2021 to March 2022. The final race will determine a single winner-take-all $1M prize. The scheduled races in order will take place in Bermuda, Italy, Great Britain, Denmark, France, Spain, New Zealand, and the United States. With all that territory to cover over the course of a year, SailGP's freight forwarder came to boomerang carnets® for their ATA Carnets.
The ATA Carnet is an internationally accepted customs document for temporarily exported merchandise, goods, or professional equipment. It allows cross border movement of goods import-duty and -tax free into 87+ carnet countries and territories for up to a year. The ATA Carnet is known as "The Merchandise Passport" or "Passport for Goods". It can serve as the Certificate of Registration (CBP 4455) allowing goods re-entry into the U.S. duty free. You can put almost anything on a carnet. The SailGP League uses them for a variety of items essential to the running of the competition like Race Marshall Boats, Electronics, Hydro Works as well as the Hulls of all of each of the competing teams.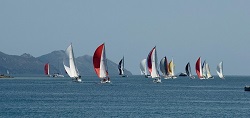 The Teams in Season 2 are: Australia, Denmark, France, Great Britain, Japan, New Zealand, Spain, and the United States. All will compete with the F50, one of the fastest, if not the fastest sail vessel out there that can move at the incredible speed of 50 knots. At times, the hull is not even touching the water. The F50 boats are sophisticated 'one design' boats maintained and operated by SailGP. Technical information is shared between teams, which includes large amounts of data collected using Oracle systems. This is intended to prevent secret acquisition of information between teams that the organizers believe dominate other competitions. This ensures that the outcomes of races are determined by skill and ability, and not technology. Skill is foremost in all teams. SailGP's motto is: Powered by Nature™.
SailGP used carnets from Boomerang initially saving approximately $3M in duties and taxes for one trip alone. If you add up the number of carnet countries on their schedule throughout the year, the duties and taxes would be approximately $20M for the year, which would then have to be added to their operating budget. With the ATA Carnet, these duties and taxes are waived and the temporarily exported merchandise and goods can travel across borders without that financial worry.
It's an exciting race and we are looking forward to tracking the progress of the teams! If you think that your business could benefit from an ATA Carnet to grow and expand, call us. Boomerang's Carnet Specialists and Customer Service and Sales Reps offer expert customer service and can help no matter what question you might have. We are here to assist you 24/7, just call the Carnet Helpline® 1-800-ATA-2900 |1-800-282-2900 or email us. Also, if you want to ship your equipment, goods, or merchandise by cargo, Boomerang has freight forwarder partners who can deliver your carnet, as well as handle your freight.
For ATA Carnet news and updates subscribe to our eNewsletter: Exportise