Carnet Q&A: Boomerang Freight for Business Growth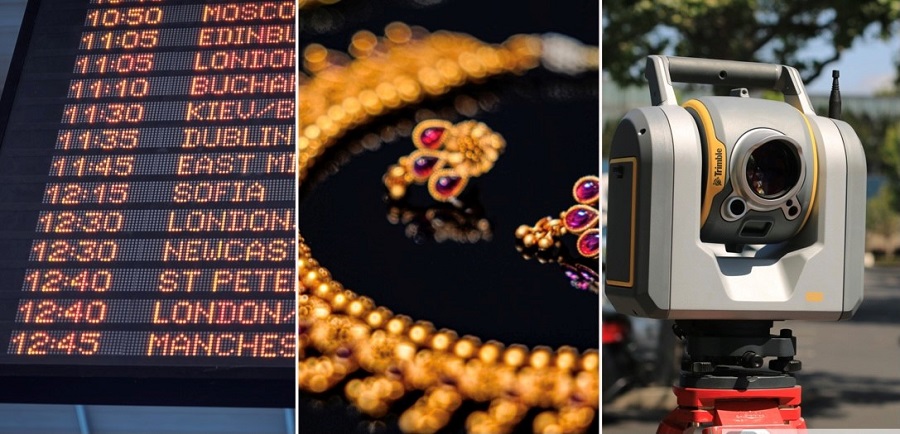 Last week, we covered the presentations in a webinar we were part of, "International Shipping and Logistics + ATA Carnet" hosted by the U.S. Department of Commerce. Boomerang carnets® was represented by Kiel Ursin, Customer Service & Sales Rep and Carnet Specialist who explained carnet basics, benefits, and shared the customer success story of a scientific measuring equipment manufacturer who have used ATA Carnets and converted temporary exports into permanent sales — for 14 years with Boomerang! They said: "The carnet allows us to move freely about the globe wherever we need to be and save time and money in the process. A big feature for us is the simplicity and ease of having one document that can move out goods to multiple destinations for up to a year, before coming back home."
The ATA Carnet is an internationally accepted customs document for temporarily exported merchandise, goods, or professional equipment. It allows cross border movement of goods import-duty and -tax free into 87+ carnet countries and territories for up to a year. The ATA Carnet is known as "The Merchandise Passport" or "Passport for Goods". It can serve as the Certificate of Registration (CBP 4455) allowing goods re-entry into the U.S. duty free. The following was part of the Q&A.


Q: What do you do if Customs is closed?
A: Always…always call Customs in advance to find out when they are open. They will sometimes allow you to come the day before. With things being the way they are now, it's vital to call ahead to make the proper arrangements needed. I've had customers who got to the airport and had to go to the phone, but then, luckily, were met by someone. It's important to remember that it is Customs Office specific.


Q: Are there any updates on Colombia entering the ATA Carnet system?
A: Right now, there are no updates regarding Colombia. Boomerang maintains a current list of all countries in the ATA Carnet system on our website. You can check it for all countries and territories that accept them. The Philippines is moving closer but nothing definite at present.

Q: How often do you update your airport information?
A: We post changes as soon as we can when we know of any changes. We have current up-to-date maps for airports on the Boomerang website.

Q: Can you use carnets on International trade shows?
A: Yes. Trade show use can cover booth setups, displays, technology, screens, company signage—that sort of thing. They are also used for samples displayed at the trade shows as well. The jewelry industry uses carnets to save on fees and duty for international jewelry shows. You must make sure the carnet list is itemized very carefully—that way it is easy to track what you have sold and what is returning with you. Even though you hope to sell everything, whatever is not sold, will be exempt from the duty and taxes upon the return.

Q: If goods are imported and exported and visibly changed, can it be carnet-ed?
A: No. Whatever goes into a country must come out the same. Enhancing value, like working on a car under the hood for major repairs, for instance, changes the value of the car and in turn it would change the bond. What goes into the country on your itinerary must come out the same.

Q: Do you need an agent for an ATA Carnet?
A: You can use one, but it is not required. We can coach you through the process, how to get the carnet validated by Customs, and whatever else is needed.

The benefits of ATA Carnets for temporary exports are realized by any size company and individuals. We like to call it boomerang freight® because everything that goes out comes back within a year. There are some exceptions on items, like consumables, check here for details. Find out how ATA Carnets can help you expand into new international markets. Call the Carnet HelpLine® 1-800-ATA-2900 | 1-800-282-2900 or email us. Also, if you want to ship your equipment, goods, or merchandise as cargo, Boomerang has freight forwarder partners who can handle your carnet, as well as your freight.
For ATA Carnet news and updates subscribe to our eNewsletter: Exportise