About CIB
A Brief History of Corporation for International Business
The ATA Carnet Service Center / Centralized Quality Control / Nationwide Same-Day Delivery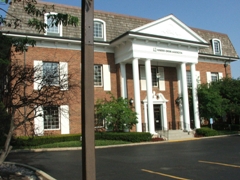 CIB is headquartered down the block from the historic Catlow Theater in Barrington, Illinois, forty miles northwest of Chicago and conveniently located to O'Hare International Airport. It is here, more than two decades ago, at the ATA Carnet Service Center, that CIB was established to provide claims services and issue ATA Carnets as an appointed Carnet Service Provider for the United States Council for International Business.
CIB now issues approximately 6000 carnets annually under the brand name boomerang carnets. From this ATA Carnet Service Center in Barrington CIB can deliver ATA Carnets in New York-JFK, New York-NYC-Midtown Manhattan, Dallas and Los Angeles-Long Beach for affordable same-day service.
American Ownership, American Workers, Family-Owned & Operated

Corporation for International Business' founding family has a history dating back to the early 1900s in the international trade and transportation industries. We are proud to be a 100% American and family-owned business with all our business services provided by American workers.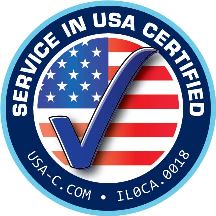 We received our third-party Service in America Certified designation in December of 2012.
Corporation for International Business is a privately held company under the management of founder Bruce A. Wilson, Curt E.H. Wilson, Leslie Levy August and Michael L. Host.
Our Brands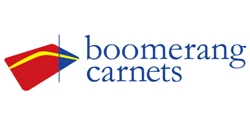 CIB has branded its ATA Carnet services as boomerang carnets since every shipment that we deal with goes out and comes back to its country of exportation. We are also known as The ATA Carnet Specialists. We are the only ATA Carnet service provider / issuer whose only business is ATA Carnets.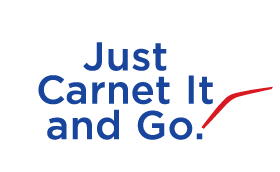 Our latest adventure in carnet branding is transforming the word carnet into a verb: Just Carnet It and Go!
Scope of Service
We serve exporters in all 50 U.S. states from our centralized issuing facility, the ATA Carnet Service Center in Illinois. There we have extended service hours and weekend and holiday service. Satellite locations in the large manufacturing and exporting states of New York, Texas and California, provide local servicing for our clients. In addition to remote printing and delivery in New York, Dallas and Los Angeles we offer carnet concierge "meet & greet" services at JFK and LAX and in some foreign ports.
Companies Affiliated with Corporation for International Business:
Wyvern International Insurance Brokers, a specialty cargo insurance broker.
Vectura Underwriting is a Lloyds of London Coverholder specializing in marine cargo insurance.
Organizations We Support:
Automotive Industry Action Group
Customs Brokers & Forwarders Association of Northern California
Euro VAT Refund
Global Training Center
International Trade Association of Greater Chicago
League of American Orchestras
Midwest International Trade Association
Monterey Bay International Trade Association
National Customs Brokers & Forwarders Association of America, Inc. (NCBFAA)
Northern California District Export Council
Northern California World Trade Center
Quality Letters of Credit Inc.
The Traffic Club of Chicago
U.S. Boomerang Association
U.S.-Mexico Chamber of Commerce Mid-America Chapter
United States Bobsled Association
United States Sailing Association
Women in International Trade Northern California