NYC Carnet Pro Joins boomerang carnets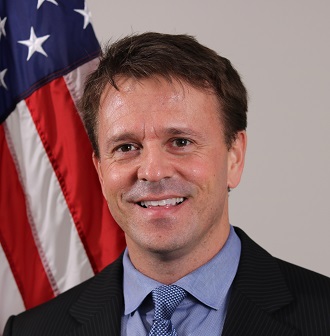 Derek Leite has joined boomerang carnets in a newly-created position, Marketing Manager - Eastern Region. Derek most recently worked at the U.S. national guaranteeing association for ATA Carnets, United States Council for International Business (USCIB), as Director of Trade Services and Service Provider Liaison. His knowledge of ATA Carnets and guaranteeing association operations make him an ideal candidate to develop and implement marketing and sales efforts for boomerang carnets.
Derek is based in New York City (Manhattan) and will focus primarily on New England and Mid-Atlantic account support and development. However, he will also support all boomerang carnets digital marketing efforts in the U.S.
In his role at USCIB Derek was responsible for receiving the President's "E" Award for Export Services. This is the highest recognition any U.S. entity can receive for making a significant contribution to the expansion of U.S. exports.
Derek also has an entrepreneurial background. In 2003 he established his own fitness and wellness company, NYC Fitness Experts, which he owned and operated for 12 years. Prior to that he worked for both Cisco and IBM in sales and account management.
Boomerang carnets is pleased to welcome Derek to the team and to offer increased local service to the greater NYC area. Creating a new role in New York adds to boomerang carnets' existing network of carnet distribution partners at JFK, La Guardia and Newark airports and midtown Manhattan. It also reinforces the importance of this region to carnet customers and carnet growth.
"The New York region and East Coast client base deserve a local presence by boomerang carnets. Derek is the perfect person to bring even more customer-focus and responsiveness to this important carnet-producing region than currently exists. He will compliment our network of partners and support our strong relationship with USCIB," commented Curt Wilson, President & CEO.